How to get 5 organic leads a day on LinkedIn?
LinkedIn is a goldmine, and it is unexplored. In this article, we will deep dive into LinkedIn profile optimization, growing connections, content creation, and growth hacks.
This article solves the problem of personal branding and getting organic leads.. This article will be helpful for digital marketers, bloggers, professionals, freelancers, mentors, and entrepreneurs.
RECOMMENDED READ – https://digitaldeepak.com/guide-to-lead-generation/
Why LinkedIn ?
Mostly used by B2B platform
LinkedIn is the one of the most used social media platform for professionals. It has almost 700+ million users as of 2020.
Organic Lead generation
In most of the platforms, organic reach is very less. But in LinkedIn, it is very high compared to other platforms. LinkedIn is a content game and most of the leads are through posting content and engaging with others.
Personal Brand
Personal Brand is need of the hour for anyone. Elon Musk and Steve jobs are prominent examples of this. They built their personal brand which is now helping them to build their business.
People want to hear from a face, not from brands. So, brands hire influential people or celebrities as their brand ambassadors.
People know Tesla and Space X because of Elon. He has a bigger following on social media than his companies. A personal brand can't be sold and invested, but it can give rise to many brands from their influence.
A personal brand becomes an influencer & a brand ambassador for the companies they run. Personal branding is the need of the hour.
I always talk about personal branding. Personal branding helps in building your company's brand as well. From getting internships, jobs to growing your business, it will help so much.
In this time of Covid distress, your presence in social media helps you as well. You know who you will hire, a person with skills and a person with skills and a good social media presence.
So, Network is your Net worth. Start building your brand. It's never too late.
Decision makers and founders
Most of the founders and decision makers are on LinkedIn. If you want to reach high-net-worth individuals and business owners, you know which platform to use.
LinkedIn Profile Optimization ?
LinkedIn Profile optimization is very important, as your connections or followers will know which skills do you have, what you are doing and how they can approach you.
Profile Picture
Profile picture is very important in LinkedIn Optimization. A good head shot with smiling photo with a plain background can do wonders.
A person with good head shot photo will be authentic, as people will also know you are active and they will connect with you.
Cover Photo
A good cover photo is very important.It should have what you are good i.e. your skills at and how people can contact you. You can use tools such as Canva and Crello to design your cover photo.
Headline
Headline is also one of the most important part of profile optimization. I follow this principle called WWH, which means what are your good at, what you can do for your clients, and in how many days .
Try to include keywords in your headline as there are more chances of getting your profile at the top when people search for it.
Ex: I help entrepreneurs and business owners to 10X their personal brand through LinkedIn.
Summary
Summary should have what you are currently doing, what clients you have served, how they can contact them and what are your services. It is like boasting about yourself, but in the right manner to showcase your skills .
Endorsements and recommendations
In Endorsements, try to have your top 3 skills and keywords you want to rank. When people are searching for an expert, your name should pop up.
You can ask your colleagues, friends, and also your bosses to recommend you. It can also used as testimonials in your website.
Growing Relevant Connections ?
Search feature
Using search features is very important to find relevant audiences.You can filter by people, jobs, content, connections, locations, and companies.
Hashtag strategy
Outreach
Outreach is one of the most important hack as you can approach your prospects or other connections who can be of help to you.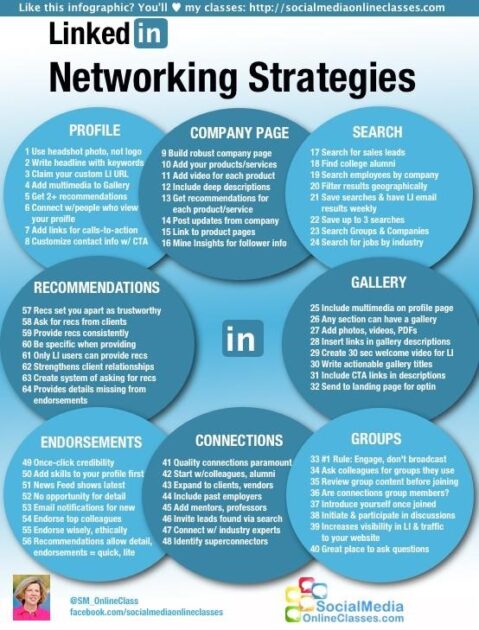 Relevant connections
Having more connections is more important, but it is nothing if you are not having relevant connections. If you are talking about funnels and you have IT people in your connections, it is of no use.
Content Creation ?
Researching platforms
You can use platforms like Buzz Sumo, and Answer The Public for getting content ideas.
In Buzz sumo, you can run a search to discover content ideas, uncover platform insights and identify passionate influencers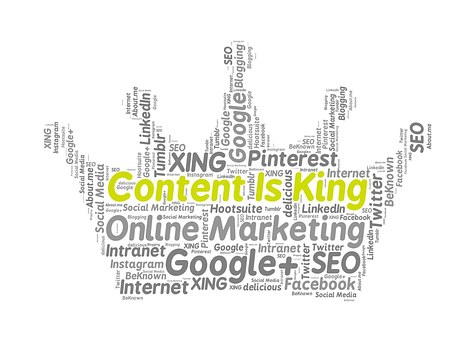 Answer the public- It is a platform where it will people's searches and it will give everything in an image.
Strategies to write:
The First 3 lines are very important in your post.
Hook your audiences with your first line.
Then comes a story.
Use relevant hashtags.
Comments are very important.
Follow these tips and your posts will be trending.
Most used hashtags
Hashtags are very important and it helps in getting good reach .Try to have your own hashtags relevant to your industry and also according to content.
Trending hashtags from Trendingus in 2020
#Networking
#Workfromhome
#Homeoffice
#workingathome
#Life
#Entrepreneurship
#Work
#Success
#Creativity
#Inspiration
#Mobileapplications
#India
#Healthcare
#Travel
#Design
Tools
Resume worded
It is a AL-powered platform which gives feedback on your LinkedIn Profile. Just go to More option besides Add profile feature on LinkedIn and click on save it as PDF. Take that PDF and paste it on Resume worded Website.
Photofeeler
It is a tool which tells you about what people are rating about your picture.
Shield.ai
It is an analytics tool which talks about your number of connections, profile and content views. Go for it if you are too much into LinkedIn.
Lemlist
It is a cold email tool powering sales teams, agencies, and B2B businesses to personalize and automate outreach campaigns.
Find that lead
It is a tool which helps in finding emails and also verifying on LinkedIn and other web-domains.
Crystal
It is a tool which tells about anyone's personality and makes things easy for outreach.
Hacks
How to hide viewed section
How to stop profile viewers to stop viewing your competitors' profiles?
Do you want to know ??
So, here goes the step-by-step approach to do that .
1. Go to 'Me' section in your profile.
2. Then go to settings and Privacy.
3. Click on the privacy button .
4. GO to viewers of this profile also viewed.
5. Go then to should we display viewers of this profile also viewed.
6. Then Toggle "yes " button to "NO".
This will help you so much and also restricts your followers going to your competitors' profiles.
Getting more followers
Go to settings, visibility, then visibility of your LinkedIn activity and change followers as primary. In this way, you will have a follow button instead of connect. This hack will give you more followers.
More views and engagements.
First 1 hour engagement is very important.In this 1 hour, try to engage with other's posts, instantly reply to your comments. This way you get a lot of content views and engagement.
Conclusion: LinkedIn is a content game. It is very helpful for students, professionals, and business owners. Optimize your profile, grow relevant connections, do content regularly and get leads for free i.e. organic. I hope you found enough value in this article. All the best in building your brand and getting leads.
P.S.- It takes a lot of consistent hard work and content to get leads.
What do you think about this article?
Your constant feedback helps in finding a better version of myself. Please don't forget to follow and ask questions in the comments.
Feel free to contact me for Linkedin Marketing and Branding .